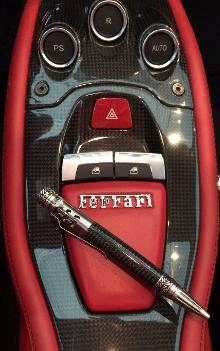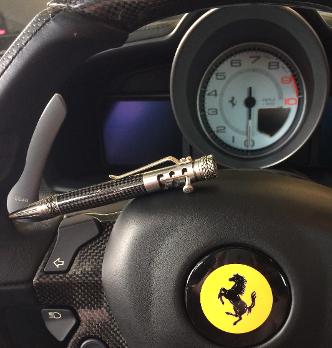 The mechanism of the pen is based off a five-speed H pattern shifter. The handle includes an etched five-speed pattern. Refill fully advances at the front of the shifter and fully retracts at the back of the shifter
The cap and tip feature a car tire pattern with a true to life tread. The cap also features a hubcap.
The industrialized crowbar clip attached to the body with two small screws completes the design.
Pen uses Parker style refill
The pen is made of Carbon Fiber.
Pen is packaged in a black triangle pen box with white satin lining.
Pricing:
Please email mervin@mascarenhasluxurycreations.com
Or call 1-250-469-9792