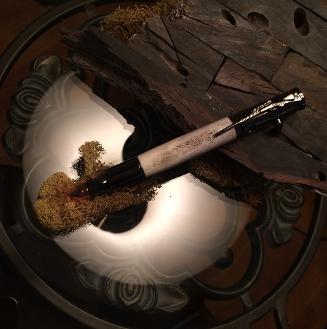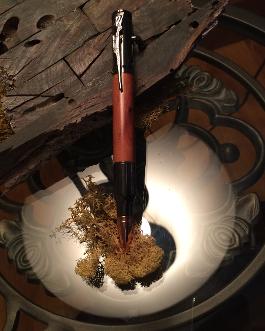 This pen can be ordered in
100+yr old Bermuda Cedar

or

400+yr old Canal Zapatero

or

Deer Antler

The pen has a realistic bolt-action mechanism that smoothly advances and retracts to securely lock the refill in place.
It includes a bolt action rifle clip, a replica 30 caliber cartridge and a rose gold bullet tip for added authenticity.

The pen uses "Parker" style ballpoint refill.

Pen is packaged in a black triangle pen box with white satin lining.

Pricing:
Please email mervin@mascarenhasluxurycreations.com
Or call 1-250-469-9792